From ESPN, This Just In: That OJ Mayo Character Is A Rapscallion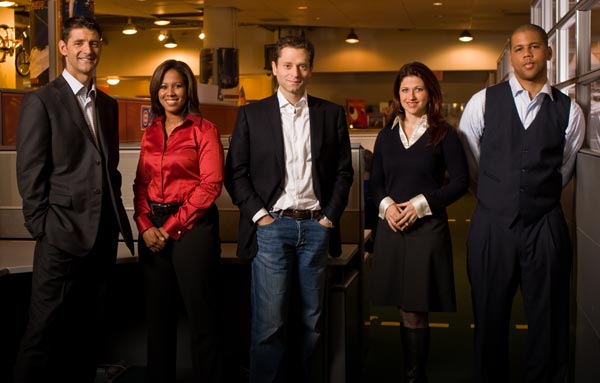 Last night I watched E:60, a show that managed to go from
promising to atrocious
in about four episodes (I'll take Real Sports on HBO ANY day) and saw their story on OJ Mayo. The story was informative, especially for those that have spent recent months beneath rocks or in Kazakhstan.
UPDATE: Here it is.
The reporter,
Lisa Salters
, clearly was out of her element in the college basketball arena, essentially taking the stance of the casual, uninformed fan, that Mayo was a selfish, arrogant, thug when those who have read about him, met him and written about him and seen him play know he is certainly not. Plus, on top of all that, she tells a story that has been told a million times before, adding no new information but adding a brooding soundtrack, askew camera angles and basically ESPN-ifying the entire thing to make it look like an in-depth scoop or Unsolved Mysteries or something. In the cheesy black and white thing they do afterwards, Salters says most people still don't really know OJ Mayo. I disagree, Ms. Salters. Here are several links that tell the EXACT same story that you told and refute your justification for telling that story.
Slam
New York Times
USA Today
CBS Sportsline
Daily Trojan
SI.com
Sports Illustrated
Orange County Register
And the LA Times has had about four recent good pieces on Mayo, but they are archived.
Now I probably shouldn't complain. Everyone knows ESPN often appeals to the average fan, not necessarily the informed one. They also constantly blur the line between journalism and entertainment, reporting and opinion (couple of GREAT pieces by the
ombudswoman
over there on
this
). Their college basketball
writers
generally do a great job and occasionally they do turn in some really good TV segments (the
Kimbo Slice piece
from the recent episode being one) with good journalism. But this piece was a
disaster
.
The self-proclaimed "World Wide Leader" in sports shouldn't be the 9th or 10th media outlet to report on a story and they certainly shouldn't regurgitate an uninformed stance. Salters claims Mayo is as good a prospect as Lebron James. That is completely insane. She brings up the dropped marijuana charges, the ref bump, the Daniel Hackett incident and paints a picture that has essentially been refuted by the college basketball media, who have seen an unselfish, coachable player, a good defender and a strong student. The recruiting process certainly wasn't orthodox, but neither was Michael Beasley's, Eric Gordon's or Derrick Rose's. But the MSM just see a talented, flashy, black kid with a few incidents that perpetuate that image and still push the Legend of "Thug" OJ Mayo (and exploit it).
There will be more on Mayo as the season progresses from me and everyone else, but hopefully something, you know, different at some point.